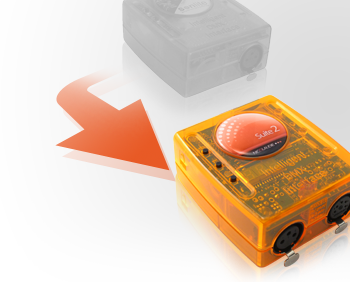 Upgrades
Don't get lost in the past
Keeping your products up-to-date will keep your projects looking fresh and modern. We hope it will also save you time, as with each new product we strive to make the programming and installation experience quicker and easier!To upgrade your interface, follow these simple steps. Find your device serial number :
- Look for a sticker on the device circuit board.
- Or, plug your device into a PC, load HardwareManager and view the Information page.Log into the Upgrades section of our website store.
https://store.nicolaudie.com/upgrades/
If you don't have an account already, you will need to create one first.Enter your serial number, select an offer and press the Create the official estimate button. You will receive this estimate by email.Accept our Terms, press the Validate button and pay for the upgrade. You will receive further instruction by email.Ship your old device to us using the RMA number. We will ship your new device, once we have received your old device.